HOW-TO ARTICLES
Helpful and informative how-to tips on arts, culture, dining, leisure, music, and travel by Sherri Tilley, publisher of The Flash List entertainment guide.
FEATURED ARTICLES
How to Navigate a Wine Tasting Festival
Tips and notes about attending wine tasting festivals which can be so much fun and exactly the place to learn about new wines with just the minimal investment of the ticket price.
An Introduction to How to Eat Sushi Properly
Although the appeal of eating sushi continues to grow in America, partaking can sometimes be a tricky maze of strange foods, dissimilar cultural traditions, and foreign languages.
Spa Etiquette and Tips on How to Get a Massage at a Spa
From what to wear, when to shower, and how much to tip, this guide to spa etiquette will explain what to expect from an upscale massage experience.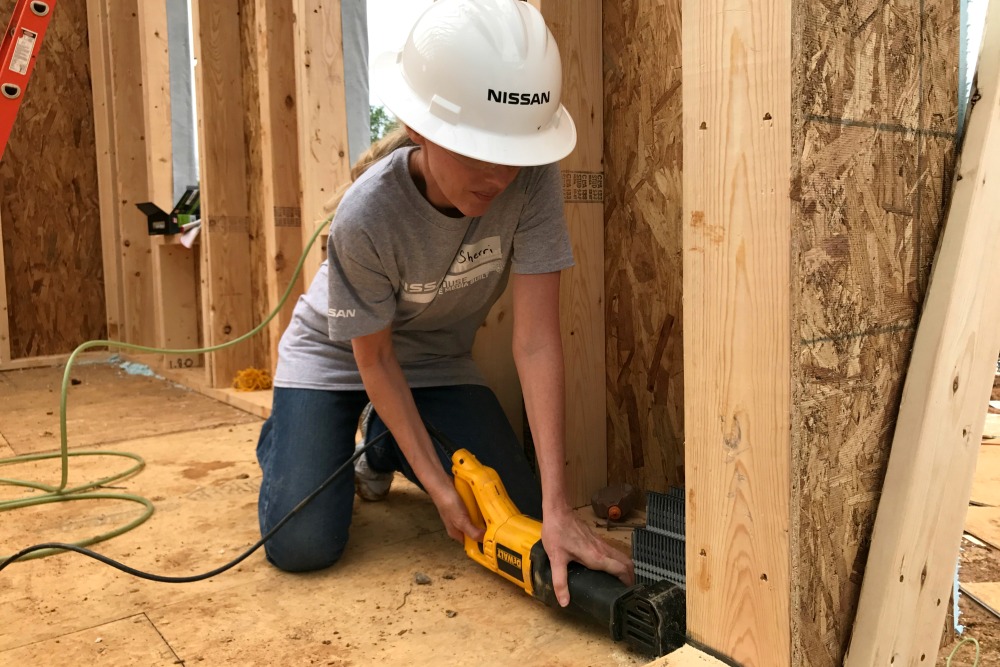 5 Things I Learned While Working with Habitat for Humanity
Debunking common misconceptions and using power tools, this now-veteran volunteer highlights just a few facts.
MORE ARTICLES
101 Romantic Gestures and Ways to Say I Love You
01/01/15 | SHERRI TILLEY
101 ways to show your love and appreciation to your spouse or significant other with ideas such as gifts, couples activities, loving gestures, and romantic things to do.
Understanding Fine Chocolate
01/01/14 | SHERRI TILLEY
How to buy and taste fine chocolate and understand the difference between a truffle and a bonbon, a chocolate maker and a chocolatier, cacao and cocoa, etc.
Understand, Select, and Attend an Opera
01/01/12 | SHERRI TILLEY
Opera is an exhilarating showcase of ornate costuming, elaborate scenery, dramatic singing actors, and racy plots about life, death, sex, and political intrigue.
Understand Mardi Gras
01/01/12 | SHERRI TILLEY
Tossing beads, catching beads, masquerading, parading ... Mardi Gras has become a festival event celebrated by people of a variety of creeds and ethnicities.
View, Appreciate, Discuss Fine Art
01/01/11 | SHERRI TILLEY
The next time you stroll through a museum, whether or not you figure out what the artist was thinking, here are some questions to get yourself (and others) thinking.
Serve a Bottle of Champagne
01/01/11 | SHERRI TILLEY
Sometimes, maybe in an intimate setting or at a dinner party, a little more decorum may be necessary to prevent putting a 'damper' on things.
Understand the Basics of Wine
01/01/11 | SHERRI TILLEY
Wine is like art. It has a little to do with what's pleasing to most, but everything to do with what pleases you. And with these few tips, you'll be well on your way to becoming an oenophile.
Know Classical Music Terms
01/01/11 | SHERRI TILLEY
Without bogging you down with music vocabulary, but we would like to share a few terms that you might want to know before heading over to the symphony.
READ MORE
Who I Am
Sherri Tilley is a news journalist, publisher of The Flash List, and writer at The Art of Gallivanting.
What I Do
Specializing in news, reviews, and interviews for top entertainment venues and luxury lifestyle brands.
Where I Go
My ever-evolving sense of collective adventure drives me for a wide range of leisure experiences.
Video Footage
Radio segments and promotional video footage taken of, and produced by, Sherri Tilley.
Featured Work
Top stories, featured articles, and photo journalism by Sherri Tilley, publisher of The Flash List.
How to Connect
Feel free to give me a call, drop me a line, send me an email, or connect with me on social media.