© Photo by Scott Tilley | Sherri Tilley | Polaris Slingshot | Denton, TX
COLLABORATIONS
It was a great experience working with you. I look forward to more future collaboration.
Glenn Anderson, OWL Agency
Let's Work Together
Inspiring action through compelling custom content, promotional media collaborations are available to generate brand awareness and create buzz for global brands, local businesses, public relations firms, and marketing agencies. Tap into a strong network of established business relationships by partnering with a trusted and influential voice in a variety of entertainment sectors such as arts, dining, lifestyle, movies, music, romance, sports, travel, and more. Across a wide range of media coverage options on social, digital, and mobile platforms, connections are made, brands are expanded, and people are happy. It's a win-win-win.
Contact Sherri Tilley to discuss business collaborations, view case studies below, or read more about specific content strategy styles.
CASE STUDIES
STATE FAIR OF TEXAS
Prior to the achievement of a record-breaking $56 million in gross coupon sales for that year, (the most successful event in the fair's 130-year history), The Flash List was requested to provide assistance with improving media relations via news distribution, image consulting, journalist coordination, featured articles, email blasts, banner advertising, and more.
CHRYSLER PACIFICA MINIVAN
One of The Flash List's most creative projects to date, the whimsical writing style and unique photo content of the award-winning article Chrysler Pacifica Offers Grown-Up Features for the Kid in You elicited extreme positivity from Fiat Chrysler Automobiles and won first place in the Texas Auto Writers Association Excellence in Craft Competition.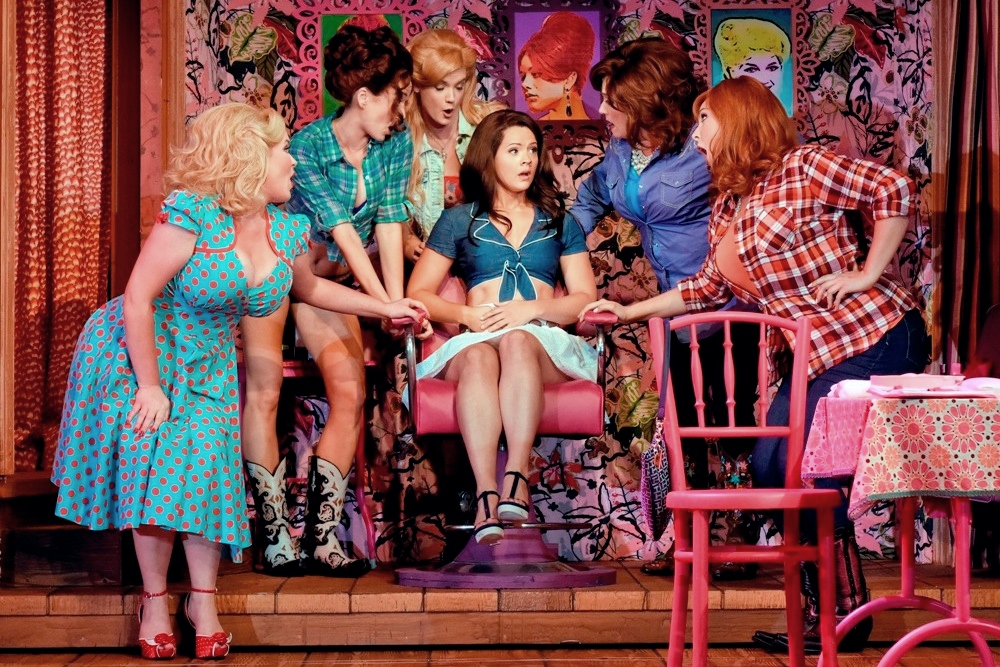 MOONSHINE: THAT HEE HAW MUSICAL
The Flash List was first to publish a theater review, A New Style of Musical Entertainment, Moonshine: That Hee Haw Musical Ain't Yer Mama's Broadway Score, for the world premiere of the hit show by Grammy-honored songwriters Brandy Clark and Shane McAnally. An opening-night encounter with actor Jesse Tyler Ferguson of television's Modern Family was discussed during The Flash List's weekly radio segment on 570 KLIF.
LINCOLN MOTOR COMPANY
After an exclusive drive event, a resulting article entitled Custom-Tailored Features of the Lincoln MKZ Fit Like a Glove reached 38,246 Facebook viewers and was shared over 92 times while generating hundreds of likes and dozens of comments during the intital stage online. Lincoln Communications responded regarding the author, She is my new favorite writer. She really is a great writer who just gets it.
SHARED ON SOCIAL MEDIA BY
@VictoriasSecret to 9,860,000 followers.
@pennjillette to 2,060,000 followers.
@jasonterry31 to 691,857 followers.
@chuckwicksmusic to 289,095 followers.
@vanillaice to 285,130 followers.
@beardfoundation to 111,826 followers.
@LincolnMotorCo to 79,197 followers.
@DebbieGibson to 78,587 followers.
@StateFairOfTX to 60,712 followers.
@HOBDallas to 26,724 followers.
@bushofficial to 25,981 followers.
@BettyBuckley to 26,200 followers.
@TheBushCenter to 25,743 followers.
@johnpauldejoria to 24,952 followers
@lovellpr to 23,020 followers.
@DallasSymphony to 18,500 followers.
@CowboysStadium to 15,633 followers.
@SheBuysCars to 13,873 followers.
@GunsNRosesNews to 11,773 followers.
@PaulineFrommer to 10,684 followers.
@WildflowerFest to 10,203 followers.
@basshall to 10,004 followers.
@Cavalia to 8,469 followers.
@CandaceBushnell to 7,925 followers.
@TheDallasOpera to 7,755 followers.
@insideaacenter to 5,779 followers.
BUSINESS PARTNERS
RELATED VIDEO
Ford Ranger Truck Review: An American Favorite is Being Reinvented
Ford answers the call from today's truck buyers who have been searching for a rugged and affordable vehicle in the growing midsize truck segment.
FILMED IN CALIFORNIA, NARRATED, AND PRODUCED BY SHERRI TILLEY
Ford answers the call from today's truck buyers who have been searching for a rugged and affordable vehicle in the growing midsize truck segment.