MOVIE REVIEWS
Movie reviews, film festival coverage, and Hollywood industry news by Sherri Tilley, publisher of The Flash List entertainment guide.
FEATURED ARTICLES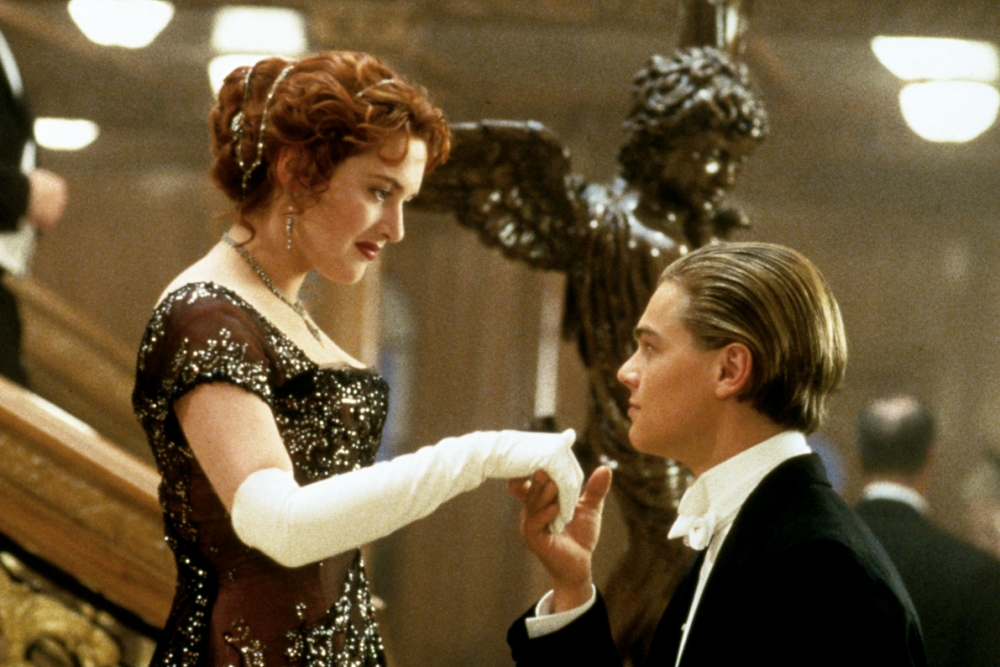 Top Films and Great Favorite Movies to Watch
Top movie suggestions include chick flicks and macho movies as well as a few of our picks from the genres of classic, comedy, drama, music, romance, sports, etc.
Navigate Dallas International Film Festival (and Spot Celebrities)
How can you meet the movie industry's upcoming movers and shakers? It's not as hard as you might think!
RIDE TV Launches New Cable Network Television Channel
Businessman John Paul DeJoria and actor Ricky Schroder made appearances at the RIDE TV launch party which featured live music by Kyle Redd and band.
Video Association of Dallas Supports Texas Artists
The mission of VAD is to promote, support, and advance the work of Texas artists working in video and the electronic arts.
MORE ARTICLES
Top Movies: Chick Flicks
01/01/12 | SHERRI TILLEY
Aahh, the chick flick ... makeovers at sleepovers, gossip and scandal, overcoming obstacles for the greater good, and giggling ... lots and lots of giggling.
Top Movies: Classics
01/01/12 | SHERRI TILLEY
All right ... here's looking at you, kid. A great list of classic movies. From Bogart and Bergman to Sandler and Barrymore, it's the beginning of a beautiful friendship.
Top Movies: Comedies
01/01/12 | SHERRI TILLEY
From slapstick humor to clever and witty commentary, these laughter-inducing plotlines are perfect for sharing with good friends or just vegging out on the sofa alone.
Top Movies: Drama
01/01/12 | SHERRI TILLEY
With twisting plots, action, and suspense, these dramatic films involve more complex story lines and well-developed characters.
Top Movies: Holiday
01/01/12 | SHERRI TILLEY
Festively entertaining, these seasonally-themed films are great for watching throughout the year or during a variety of holidays.
Top Movies: Macho Movies
01/01/12 | SHERRI TILLEY
Not a lot of talk, maybe a kidnapping, possibly a car chase, probably something is going to get blown up. Definitely the baddest ass is gonna win.
Top Movies: Miscellaneous
01/01/12 | SHERRI TILLEY
A catch-all category of interesting films that are not included in other categories, these movies might consist of action, adventure, documentary, or indie films.
Top Movies: Music(als)
01/01/12 | SHERRI TILLEY
Need some easy listening or jazz to finish off your weekend? Or what about maybe some head-banging rock and roll to get it started?
Top Movies: Wine
01/01/12 | SHERRI TILLEY
Sit back with a bowl of popcorn and a glass of Chardonnay and relax as you watch these wine-related flicks about vineyards, wineries, and great grape harvests.
Top Movies: Romance
01/01/12 | SHERRI TILLEY
Boy meets girl, boy loses girl, and we all hold our breath for an hour and a half hoping the boy will get the girl again ... which, of course, he undoubtedly will.
Top Movies: Sports
01/01/12 | SHERRI TILLEY
Everyone's on pins and needles building up to that crucial moment in the sporting event in which the athlete will give it all he's got to bring out that inner heroic champion.
READ MORE
Who I Am
Sherri Tilley is a news journalist, publisher of The Flash List, and writer at The Art of Gallivanting.
What I Do
Specializing in news, reviews, and interviews for top entertainment venues and luxury lifestyle brands.
Where I Go
My ever-evolving sense of collective adventure drives me for a wide range of leisure experiences.
Video Footage
Radio segments and promotional video footage taken of, and produced by, Sherri Tilley.
Featured Work
Top stories, featured articles, and photo journalism by Sherri Tilley, publisher of The Flash List.
How to Connect
Feel free to give me a call, drop me a line, send me an email, or connect with me on social media.